Planting in autumn 2023 is complete…
Check out our planting in 2023 on our News page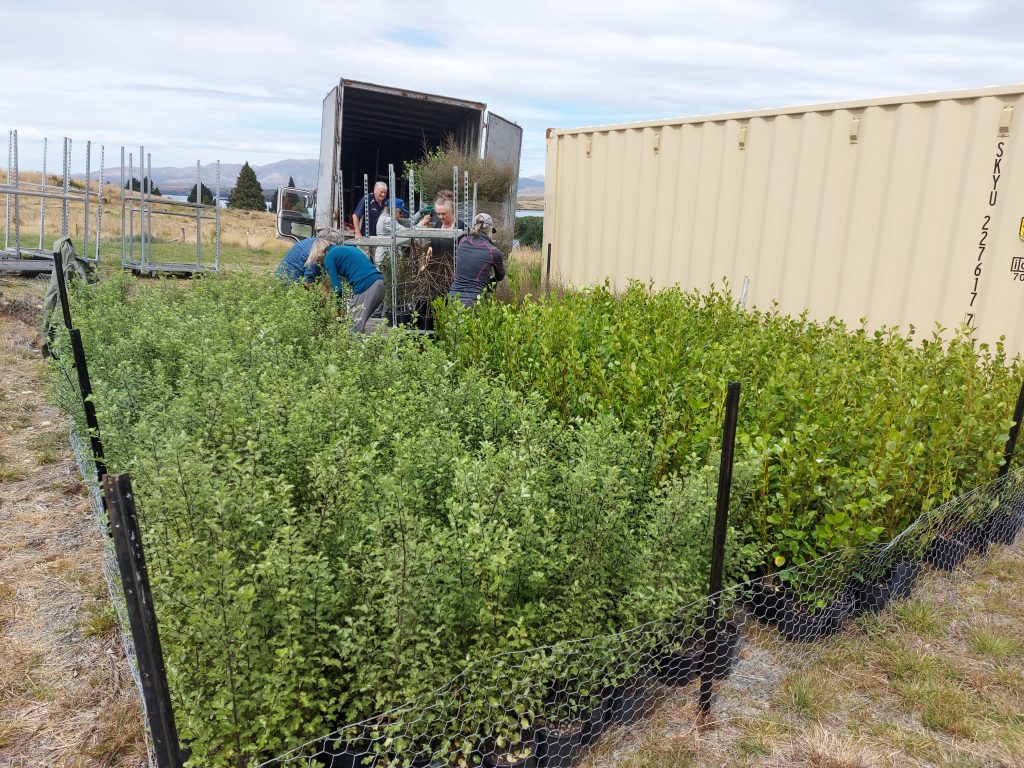 Autumn 2022 planting
We've completed our autumn 2022 planting – see the News page for details.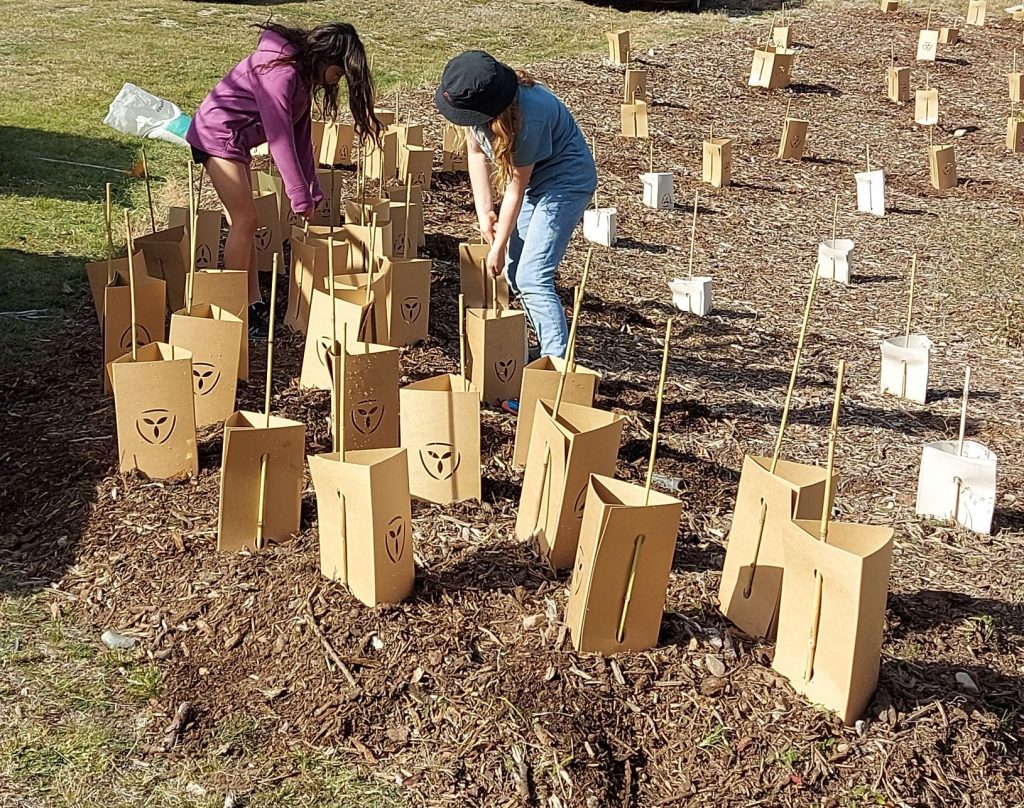 Restoration of native plants at Lake Ōhau in autumn 2021
In April, May and June 2021 we planted 476 native plants with the help of 178 volunteers at four planting sessions. We planted a mix of beech trees, coprosma species and snow tussocks. 721 native plants, mainly snow tussocks, were also planted in May and June in the Ōhau Village by volunteers.
What a wonderful boost for biodiversity at Lake Ōhau! New plants to replace and augment those lost or damaged in the October 2020 wildfire.
Thank you so much for everyone that helped. A special thanks to the two wedding parties and their guests, who gave their time to planting beech trees and made donations to the Trust. There is now a lasting legacy to mark these special days – a beech forest – to be visited over the years, as it grows.
We welcome opportunities to work with others on planting to mark special occasions.
Looking forward…
We are now planning for our autumn 2022 planting sessions. More details will be available here and emailed to our supporters, before we start planting in April/May 2022. Use the "Contact us" form on this website if you want to be involved in 2022.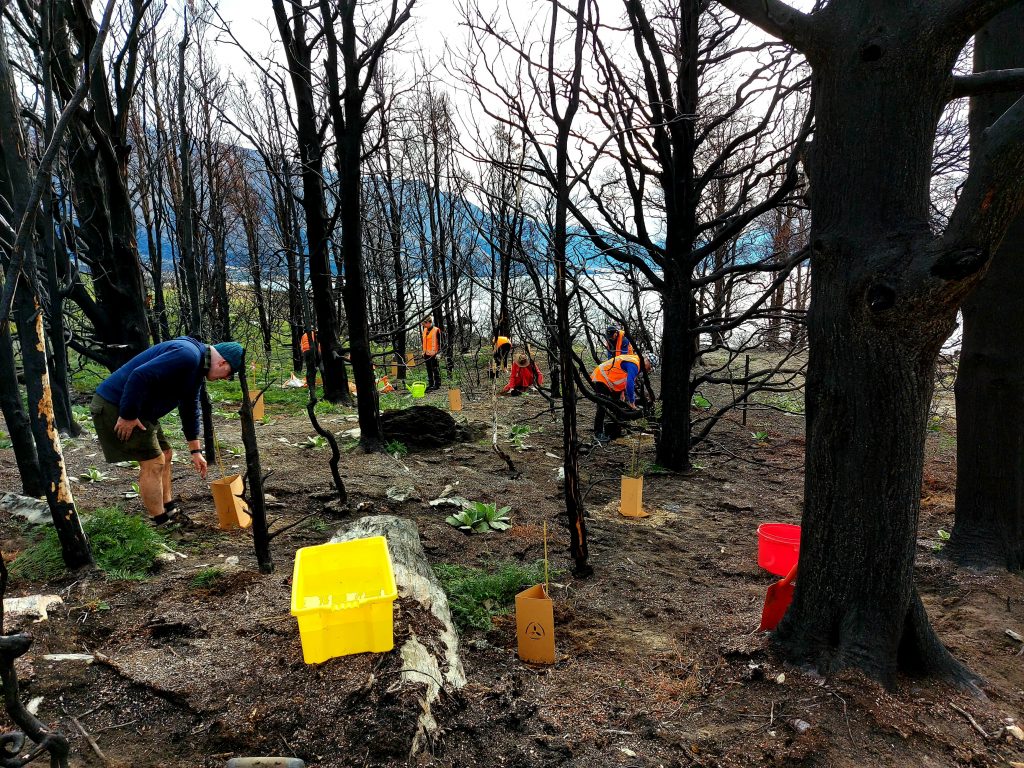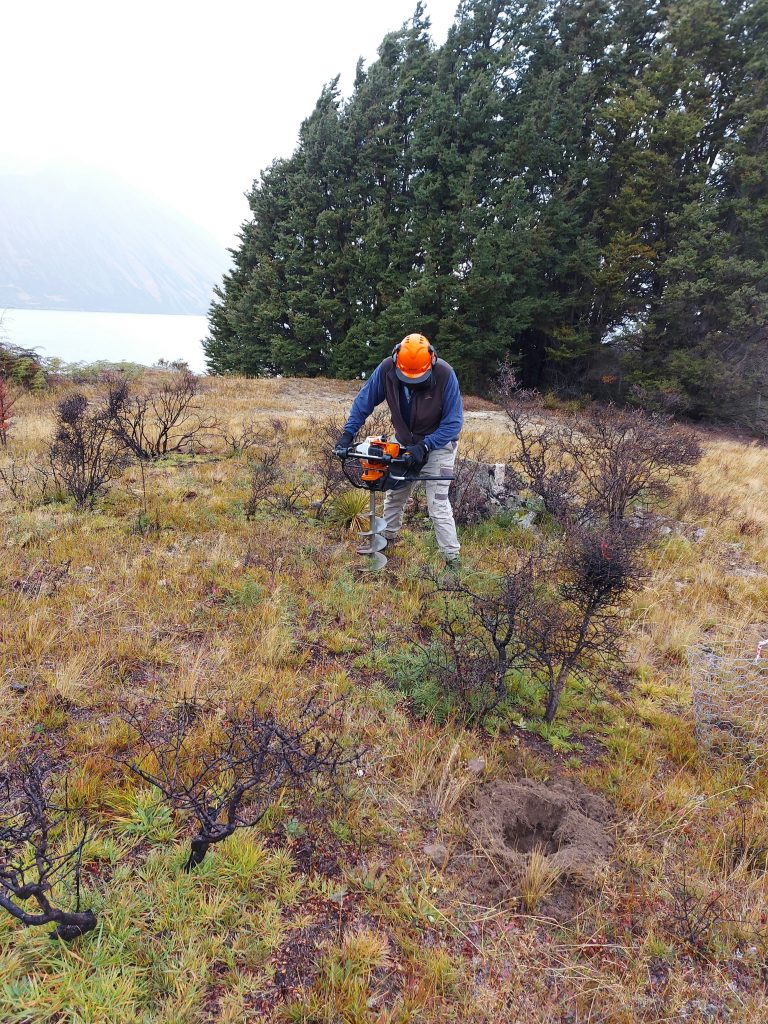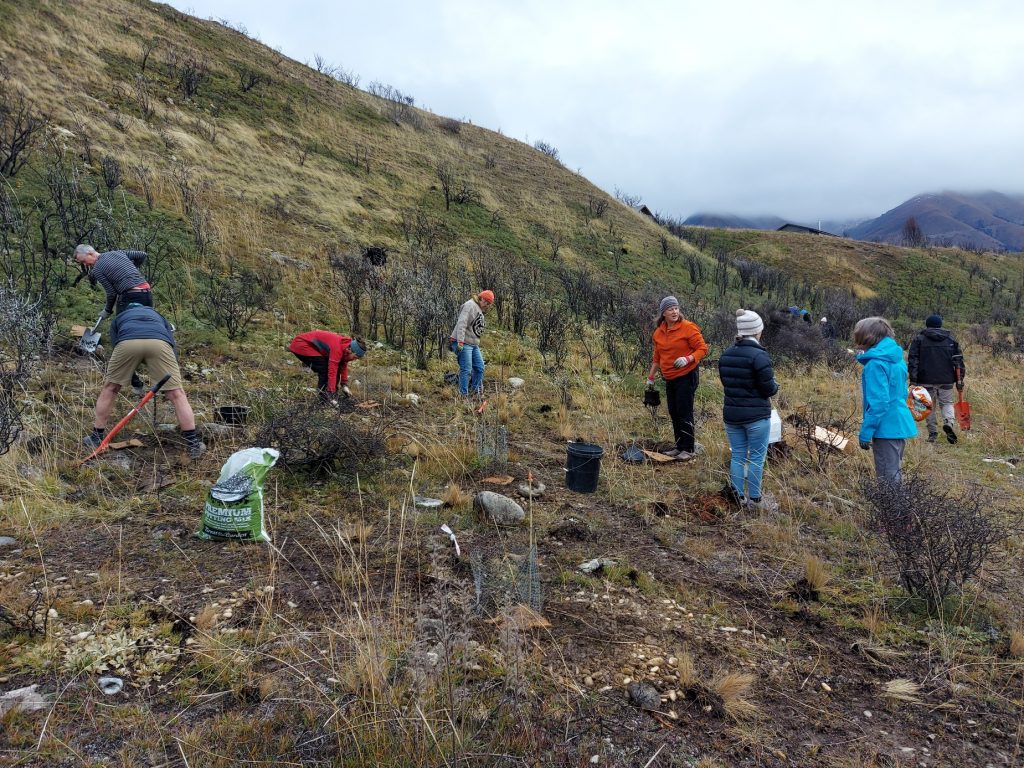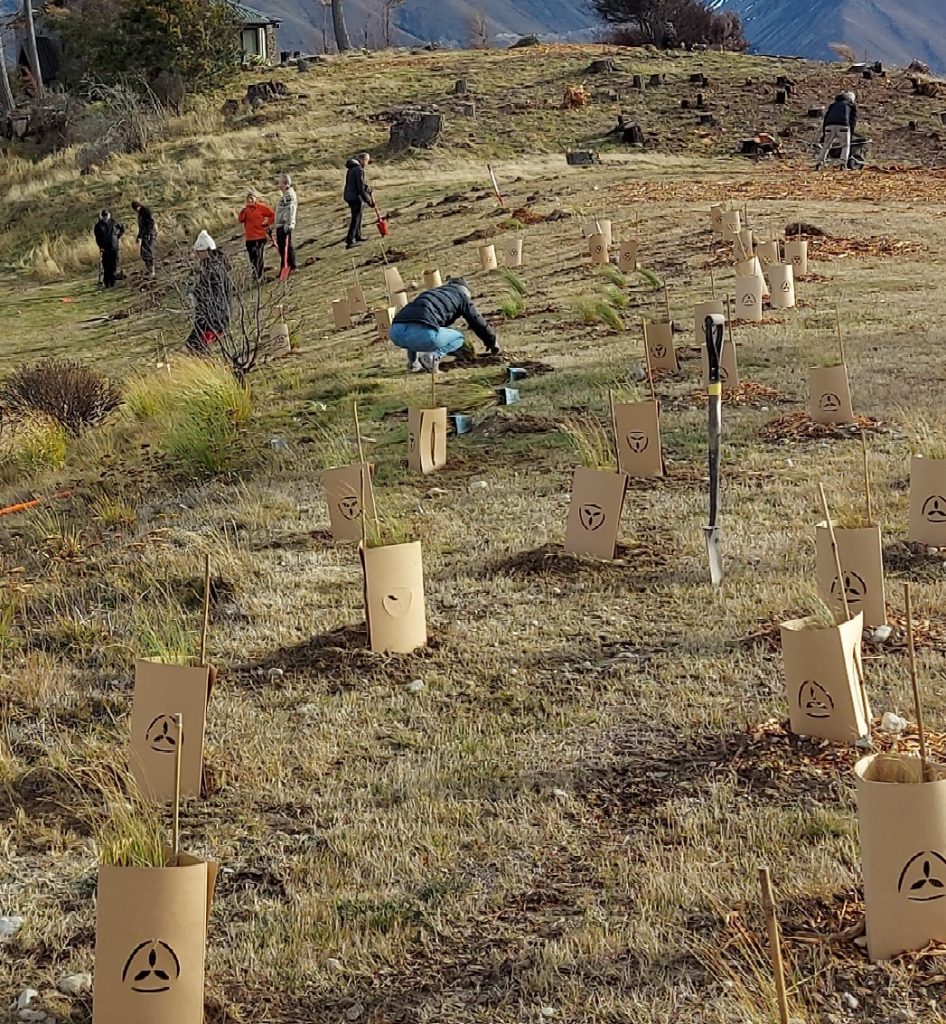 Restoration of native plants planned for Lake Ōhau in autumn 2021
This planting is now completed – see above.
The Waitaki District Council, the Ōhau Conservation Trust and the Lake Ōhau Alpine Village Resident and Ratepayer Association warmly invite you to community planting days at the Lake Ōhau Village and nearby areas.
We are going to replant fire damaged areas in and around the Village.
The planting days are:
April 24th (ANZAC weekend) – at "Poverty Point" a beech remnant just north of the Village along Lake Ōhau road (completed – see the News tab for some photos)
May 15th in the Village
June 5th and 6th (Queens Birthday Weekend) – Saturday is in the Village and Sunday is in Aubrey Reserve, opposite the Village along Lake Ōhau road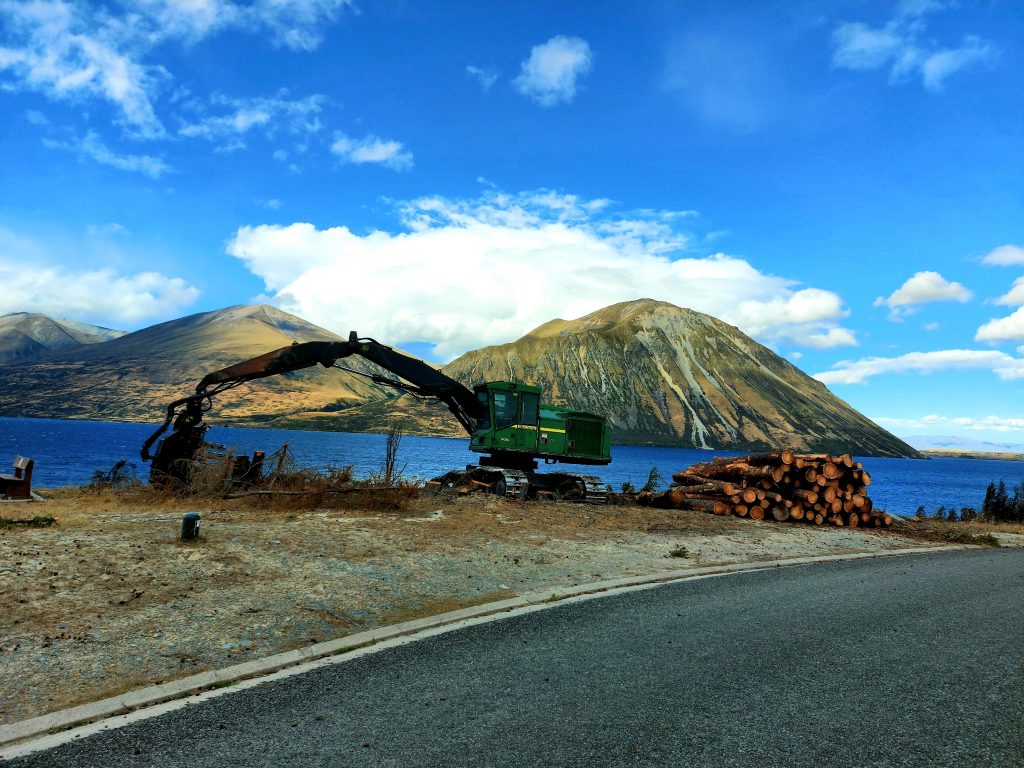 Support and donations to the Trust – thank you
Thank you to everyone who has supported the Trust in so many ways since the wildfire in October 2020. We have received donations of cash and goods to support our conservation work. These donations have come from all over the country. We have also received many messages of support and encouragement, we really appreciate the kindness and generosity of people.
Fundraising to restore nature at Lake Ōhau
Please make a donation to the Ōhau Conservation Trust to help us replace traps and plants lost in the Lake Ōhau fire on 4 October 2020 and to undertake restoration planting.
The Trust's aim is to protect the special natural environment of the Ōhau Basin. We do this by trapping predators such as possums, stoats and ferrets, controlling weeds, and planting native plants to enhance the habitat for our special native species, such as korimako/bellbird and native mistletoes that grow on beech trees.
We want to continue this work and restore our Lake Ōhau environment and we need funds to achieve this. We will continue to work with the Department of Conservation, Waitaki District Council and Environment Canterbury to do this restoration work.
A donation can be made into our bank account – 06-0966-0125223-00
The Trust is a registered Charity and you can claim a tax credit for your donation – please send us your details via the contact us tab.