Restoration of native plants planned for Lake Ōhau – come and give us a hand
The Waitaki District Council, the Ōhau Conservation Trust and the Lake Ōhau Alpine Village Resident and Ratepayer Association warmly invite you to community planting days at the Lake Ōhau Village and nearby areas.
We are going to replant fire damaged areas in and around the Village.
The planting days are:
April 24th (ANZAC weekend) – at "Poverty Point" a beech remnant just north of the Village along Lake Ōhau road (completed – see the News tab for some photos)
May 15th in the Village
June 5th and 6th (Queens Birthday Weekend) – Saturday is in the Village and Sunday is in Aubrey Reserve, opposite the Village along Lake Ōhau road
Start time, meeting places and what to bring
Start time is 10am each day.
For planting days in the Village, please meet at the Ōhau reserve – at end of Temple Lane. Please gather on the reserve for a safety briefing and instructions for the day.
For the planting days at Poverty Point and Aubrey reserve, outside the Village, please gather at the planting location for a safety briefing and instructions for the day.
Please come prepared for any weather and if you have them, please bring: shovels, gardening gloves, hats, sunscreen, insect repellent, good sturdy shoes, rain and cold weather gear as well as a high viz vest/jacket.
Depending on the amount of time you plan to spend helping us plant, you may want to bring a packed lunch and water or warm beverage too.
Parking
Parking for the Village planting days is on the Village street, Ōhau Drive, up around the Village noticeboard, between Huxley Terrace and Dobson Lane.
Parking for the Poverty Point planting day is along Lake Ōhau road in the vicinity – please be mindful of traffic on the road.
Parking for the Aubrey reserve planting day can be on Ōhau Drive in the Village or along Lake Ōhau road – there will be people to direct you to where to park.
Information, cancellation and RSVP
We look forward to seeing you and appreciate whatever time you can contribute to assist us in re-vegetating the village reserves and surrounding areas.
We will only cancel the sessions in extreme weather – the cancellation will be on the Conservation Trust's website early on the morning of the planned planting days.
To help us plan for these days, please RSVP to lwhite@waitaki.govt.nz with how many are coming and to what days you would like to attend.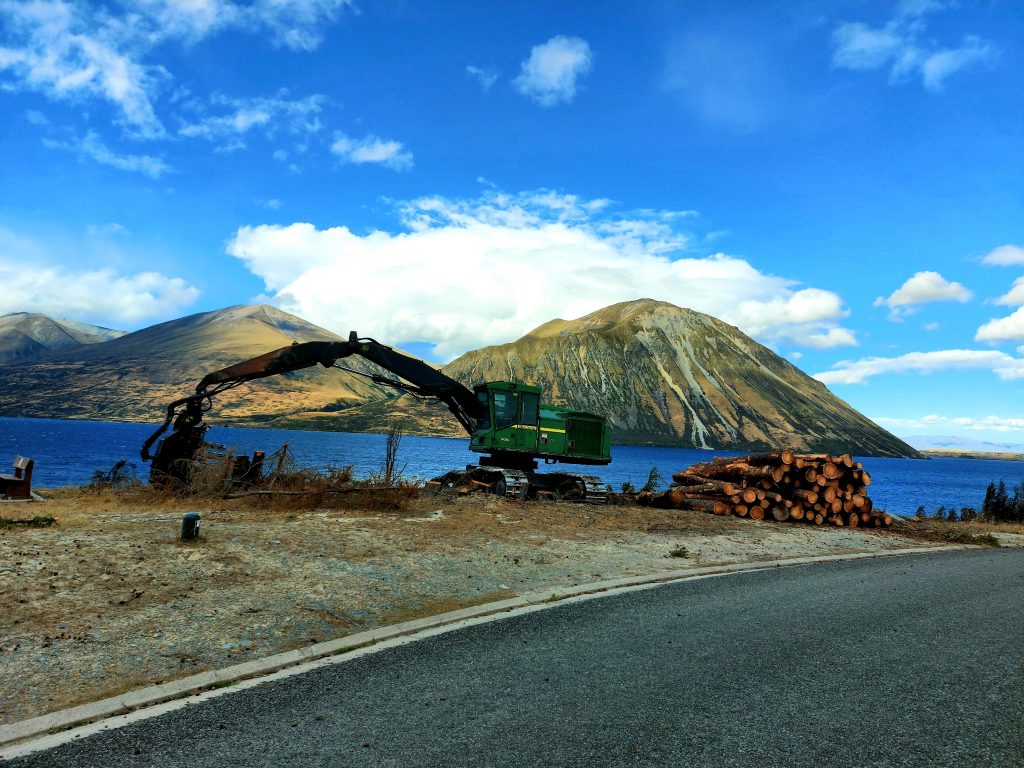 Support and donations to the Trust – thank you
Thank you to everyone who has supported the Trust in so many ways since the wildfire in October 2020. We have received donations of cash and goods to support our conservation work. These donations have come from all over the country. We have also received many messages of support and encouragement, we really appreciate the kindness and generosity of people.
Fundraising to restore nature at Lake Ōhau
Please make a donation to the Ōhau Conservation Trust to help us replace traps and plants lost in the Lake Ōhau fire on 4 October 2020 and to undertake restoration planting.
The Trust's aim is to protect the special natural environment of the Ōhau Basin. We do this by trapping predators such as possums, stoats and ferrets, controlling weeds, and planting native plants to enhance the habitat for our special native species, such as korimako/bellbird and native mistletoes that grow on beech trees.
We want to continue this work and restore our Lake Ōhau environment and we need funds to achieve this. We will continue to work with the Department of Conservation, Waitaki District Council and Environment Canterbury to do this restoration work.
A donation can be made into our bank account – 06-0966-0125223-00
The Trust is a registered Charity and you can claim a tax credit for your donation – please send us your details via the contact us tab.